ENERBIRD WEB is a dynamic web application for remote monitoring and analysis of the performance of hybrid power stations. It enables demanding developers to monitor indicators of their development plan.
ENERBIRD WEB is accessible from a web browser on computers, tablets and smartphones. The ENERBIRD WEB application collects, cleans, analyses and archives data from the plant. It enables:
Real-time monitoring of operation of the EMS and the station:
(Program for forecast production and effective production/Utilisation of storage/ Key Performance Indicators for the station, the EMS & the forecasts/Diagnosis of operation).
Power station operation summary (energy and financial).
Access to historical operation logs.
Creation of customised reports on the performance of the station and the control solution.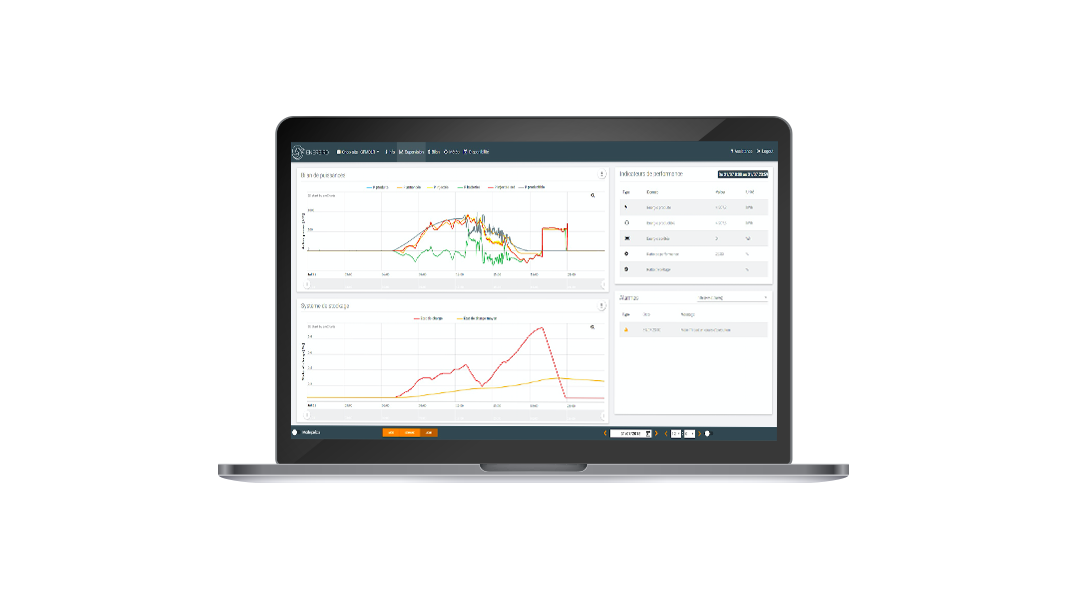 A customised platform for monitoring needs.
Unlimited access to the application.